It is not just the championship athlete or record breaker that aspires to push their limits and become great.
It is also the parent, teacher and coach who wants their children and students to reach their full potential.
It's the leader or entrepreneur who wants to create a culture that inspires excellence, passion, and innovation.
It's the artist who wants to create a true work of art that moves everyone who comes in contact with it.
It's everyone who strives to excel on their own terms, to set and realize personal goals and achieve their own defining moment of greatness.
That's the reason why I created the "100 Day Challenge", a powerful program designed to inspire anyone who wants to achieve their own moment of greatness, and who truly wants to be the best they can be.
To those who are overwhelmed by the prospect of what is required to reach their goals and truly find their greatness, my advice is this…
Be better today than you were yesterday, as each day of your life provides you with an endless number of opportunities to demonstrate commitment, character, focus, integrity, initiative, creativity, perseverance and a host of other noble virtues to showcase your greatness.
I imagine before he broke world records, Michael Phelps started his Olympic career swimming the length of a pool. And before she won gold medals in both the individual and team all-around competitions, Gabby Douglas did her share of handstands in her family living room. Their greatness was born by a consistent daily desire to improve.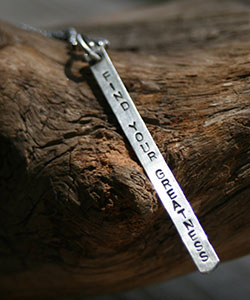 You can't lose 25 pounds before you lose five. You can't run a marathon before you run a mile. You can't achieve your goals and become great at anything before you choose to become great. It's one day of making good decisions and executing on those decisions… followed by another.
The key factors for success and finding your greatness will always involve setting challenging goals, enjoying the thrill of the chase, and reaching those goals through discipline, consistency, and perseverance.
Greatness has no fixed address but is a place where each one of us can achieve our own personal success and shape our own definition.
Greatness isn't reserved for the chosen few, but it is reserved for the few who CHOOSE to find their greatness.
A new day has unfolded, choose to make the world a better place, choose to be great!
WHAT TO DO NOW? Share your two-cents worth on the importance of Finding Your Greatness and by all means, check out the 100 Day Challenge.